Diversity and Equity
At Curtin, we value and celebrate diversity, and we aim to create an equitable, inclusive and welcoming environment where everyone feels they belong. We recognise that each person's life experience is unique and they may identify with a range of attributes. We embrace these intersections, enabling members of our community to bring their whole selves to Curtin.
Our Diversity and Equity Principles promote best business practice in education and employment, in accordance with legislative and regulatory obligations. These principles are:
Right – each member of the University community has a right to be treated with respect, equality and dignity, and to be able to participate in all aspects of University life on an equal footing.
Opportunity – the University will provide equitable opportunity for individuals to access and advance in employment and education.
Recognition – each member of the University community will be recognised and valued for their diversity. The significance of Aboriginal and Torres Strait Islanders as the nation's First Peoples is particularly acknowledged.
Inclusion – the local, national and global community will be reflected within the University community by attracting and retaining staff and students from a broad range of backgrounds.
Learn more about diversity, inclusion and belonging at Curtin
---
Curtin University is proud to be named as one of Australia's Inclusive Employers for 2019-2020 by the Diversity Council Australia (DCA). This recognises our commitment to creating a diverse and inclusive workplace and promoting equity and inclusion across all the diversity dimensions.
---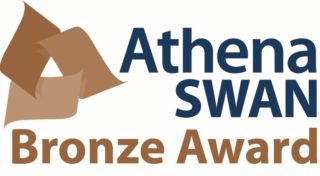 In 2018, Curtin University received the Athena SWAN Bronze Award from SAGE for our efforts to improve gender equity and diversity. Improving the gender diversity of academic staff and students in STEMM is a priority to ensure Australia is competitive with countries which have a greater focus on this area.